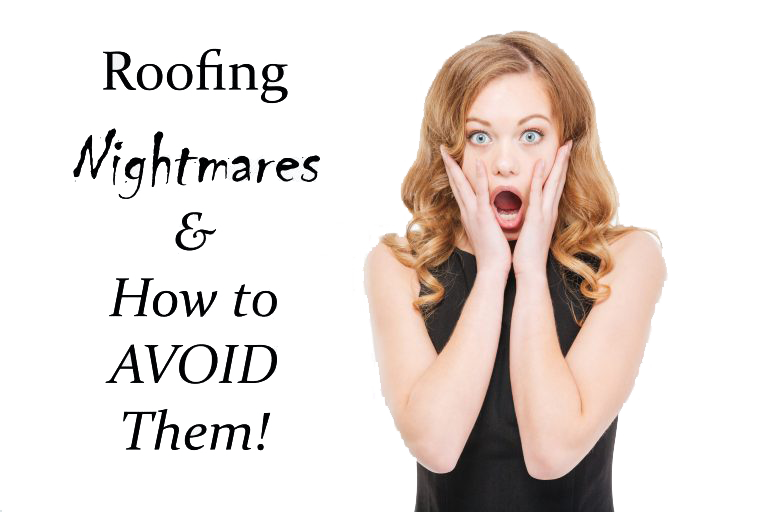 Avoid Costly Repairs With a Roof That Was Installed Correctly
Installation mistakes can cost you more time and money. John McClung Roofing will make sure installation is done right the first time.
Rest easy knowing John McClung Roofing installed your home or business's new roof. By using the best materials available, working carefully, and offering workmanship warranties, we ensure you avoid roofing nightmares in Asheville, NC, that cost you time and money.
Quick and Careless Service
In many cases, after a storm hits, roofing companies will visit affected areas to offer their services. They hurriedly install or repair your roof, without consideration for quality workmanship and dependable, long-lasting roofing materials.
Many roofing companies are not known for their cleanliness. Sometimes, in addition to new roofs, clients are left with tire tracks on their lawn, shingles and debris tossed on their landscaping.
How to Avoid This Nightmare
When you choose our professional roofers, we always use high-caliber materials and the best installation techniques. We install roofs in compliance with the manufacturers' warranties, and we offer lifetime workmanship warranties on new roofs.
How to Avoid This Nightmare
Enlist our team's help with your next project and we'll bring along one of our six dump trailers, which we'll then use to haul your shingle waste to be recycled into paving asphalt. We are dedicated to your complete satisfaction, so we treat your home and property as if it were our own, leaving nothing behind but your new roof.
While you want to make sure your roofers are taking their time to do it right the first time, sometimes the work drags for days or even weeks. Often, companies are waiting for materials, or even workers who are finishing someone else's roof—even if they've told you they'd be in and out in no time.
In many cases, homeowners and businesses think they're getting guaranteed services; however, those guarantees only apply to materials and not installation. Poor installation frequently voids a manufacturer's material warranty!
How to Avoid This Nightmare
Employ a company that will be there when they promise—John McClung Roofing. We will be there just long enough to do the best possible job and then we'll be off your roof so you can get back to your daily routine.
How to Avoid This Nightmare
John McClung Roofing offers a written lifetime workmanship warranty on any roof system installation—in addition to any material guarantees.
You don't want to be left of out the loop when it comes to your property. Many companies send in a team of roofers who go right to work, but never interact with the client to reassure them that their project is proceeding by plan and on schedule.
How to Avoid This Nightmare
Get in touch with our roofers! We ensure trained project foremen accompany our workers to each site. And, every minute that we're working on your roof, they communicate with you about your project. We want to make sure you're receiving the highest quality workmanship and service, as well as answer any questions you may have.
Contact us today to request our assistance, and let us help you avoid roofing nightmares. We proudly serve residents of Asheville, North Carolina, and nearby communities.